Garrett Bunce (he/his)

PhD student, Program in Neuroscience
Contact: gbunce{at}som.umaryland.edu
Garrett's publications on Google Scholar and code on GitHub.
Lab space: In vivo electrophysiology, HSF3 room 9161
Posts with Garrett:
All in a day's work…
Garrett hosts NOVA's Halal on the Lawn, then gives a talk on the lncRNA he discovered; Andrea does supply runs, then gives a talk on multiplexing schizophrenia risk genes with CRISPR; Elise handles donation logistics, and attends both talks! And at the end of a good day's work, the lab celebrates Alex's birthday.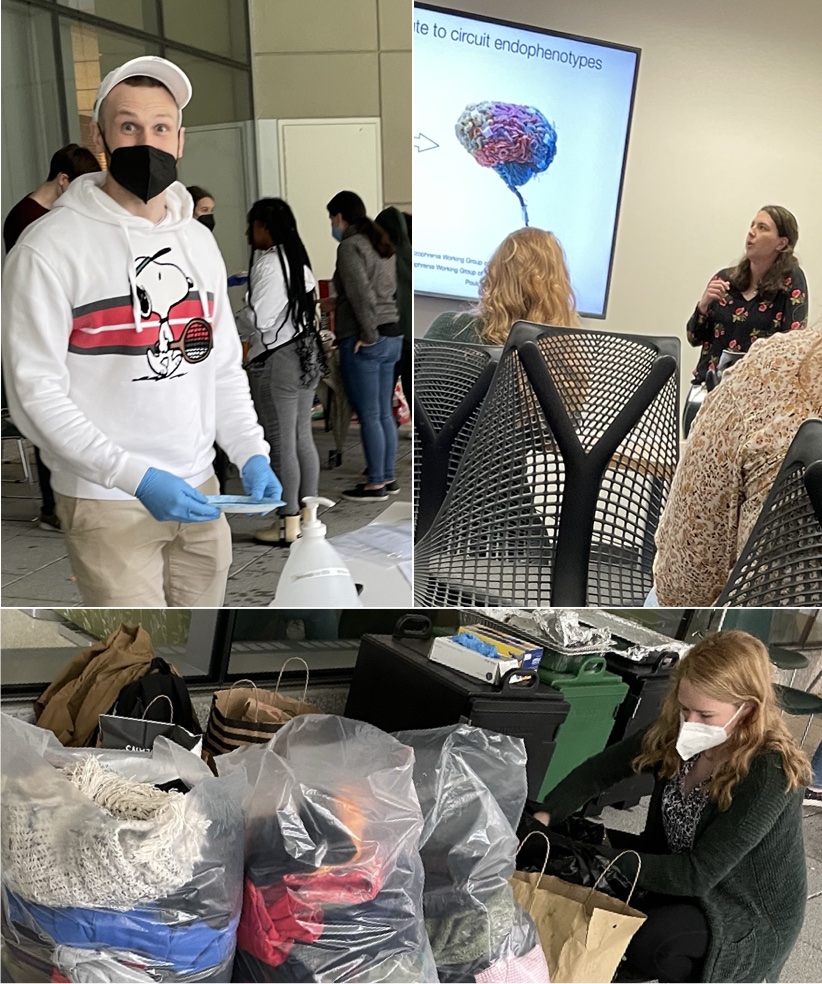 Never heard of "mTOR outposts"? Now you have!
Garrett models how cortical networks instruct the striatum
Garrett's Sidewalk Brain Q&A
We've all had extra time to think about stuff we might otherwise not. Garrett's neighborhood seems to be thinking a lot about brains! Now his neighbors get a shot at some answers…!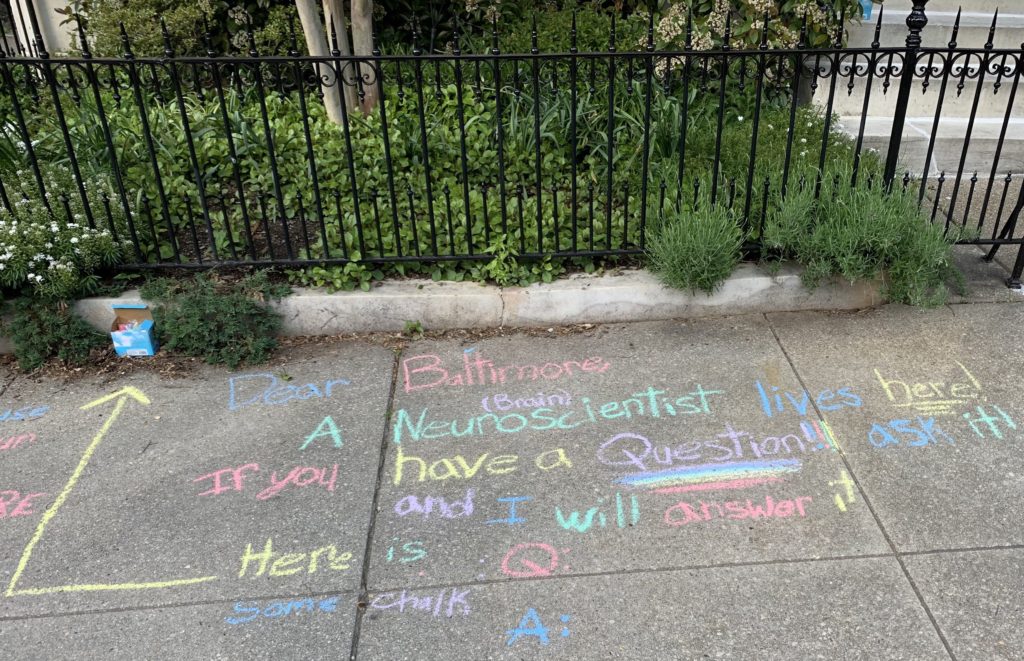 The Lab goes to Chicago…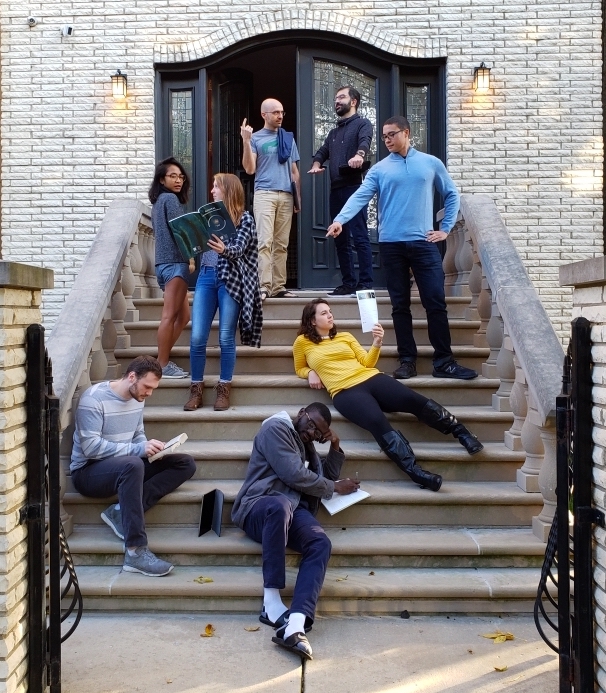 (photo by T. Soykan)
The lab has fun recreating Raphael's "The School of Athens" in Chicago, while presenting at the 2019 meeting of the Society for Neuroscience!
Ryan, Marilyn, and Jeffrey unveiled their new approach to high efficiency in vivo genome engineering with in situ CRISPR:
https://www.abstractsonline.com/pp8/#!/7883/presentation/65807
Bek, Andrea, Noury, and Uriel debuted their findings on how a mutation in a family with intellectual disability affects the dynactin complex and cortical circuit wiring:
https://www.abstractsonline.com/pp8/#!/7883/presentation/66733
Alex presented new findings on how phosphorylation of Neuroligin adhesion molecules determines synapse specificities:
https://www.abstractsonline.com/pp8/#!/7883/presentation/58703
And how reciprocal adhesion gradient matching guides the development of cortical circuitry:
https://www.abstractsonline.com/pp8/#!/7883/presentation/63936
… and Garrett stashed us some sweet top-shelf probes…